Let's talk about something crucial to any healthy relationship: Trust. Unfortunately, many of us have experienced situations where our trust has been broken, and it can be challenging to rebuild it.
The good news is that building trust is possible, and I'm excited to share some ways to do it with you. In this article, we'll explore practical tips and activities that you can use to build trust in a variety of relationships.
Now, it's essential to note that while research has shown us the importance of trust and what it entails, there's a gap in the practical steps for building trust. As a result, much of the research I'll be drawing from comes from web sources, not journal articles.
But that doesn't mean we can't find effective ways to build trust! So without further ado, let's dive into some Ways To Build Trust in a Relationship.
Table of Contents
---
The 10 Ways To Build Trust in a Relationship:
1. Stay Committed to Your Promises and Act Accordingly
Trust is a crucial element in building successful relationships, whether it's personal or professional. Its significance lies in the belief that others place in your words and actions. However, building trust is a process that goes beyond simply keeping the promises you make. It requires honesty, transparency, and the willingness to acknowledge your mistakes.
To build trust, you must set the right expectations for others. When you make a promise, fulfilling it to the best of your ability is essential. However, it's equally crucial not to make promises that you cannot keep. This can lead to disappointment and mistrust, which can be challenging to overcome.
Keeping your word shows others what you expect from them, and this sets the tone for building further trust. When you demonstrate that you're dependable and reliable, others are more likely to reciprocate with respect and trust. However, building trust is not a one-time effort; it's an ongoing process that requires consistent effort to maintain the trust that you've built.
---
2. Develop Your Ability to Communicate Effectively With Others
Effective communication is a crucial factor in building and maintaining relationships. It's essential to be transparent and upfront about your commitments and agreements to prevent any misunderstandings. Communication should be clear and unambiguous to avoid confusion and ensure everyone is on the same page.
In building trust, there is always an element of risk involved. Both parties must take risks to prove their trustworthiness. This can be challenging, but effective communication can help navigate this process. When unclear or ineffective communication, the intended message may not be received correctly, leading to misunderstandings and mistrust.
The importance of communication cannot be overstated when it comes to building trust. It requires both parties to be transparent and honest, which can be difficult at times. However, clear communication builds a foundation of mutual understanding, trust, and respect, making navigating any challenges that may arise in the relationship easier.
---
3. Think Before You Act and Don't Make Rash Decisions
It's essential to only make commitments you're willing to follow through with, whether for business or personal matters. If you're not able to keep your promises, it can lead to disappointment and broken trust. So, having the courage to say "no" when necessary and commit to things you genuinely want to do is crucial.
Being organized is also a key aspect of building trust. Keeping track of your commitments, whether that's through a planner or a digital calendar, can help you stay on top of your responsibilities and make informed decisions about your time and energy. It's about being reliable and respecting the time and efforts of those around you. By staying organized, you'll be able to prioritize effectively and avoid overcommitting yourself.
In the end, building trust requires both honesty and responsibility. Only commit to what you're capable of following through with, and make sure to keep track of your commitments. Doing so will earn the trust of those around you and create a more fulfilling and productive life for yourself.
---
4. Recognize the Importance of Your Relationships and Avoid Taking Them for Granted
When it comes to building trust, consistency is key. People tend to trust those who are there for them consistently, both during good times and bad. Regularly showing up for someone can help establish trust, which is true in personal and professional relationships.
Consistency in your actions and words can also help to build trust over time. When you consistently demonstrate your commitment to your values and principles, others will come to trust you and rely on you. Consistency in your communication, such as always telling the truth and following through on your commitments, is also essential for building trust.
To build trust through consistency, setting realistic expectations for yourself and others is important. Don't make promises you can't keep or set too high expectations. Instead, focus on being reliable and dependable in your interactions with others. Over time, this consistency will help you build stronger relationships based on trust and respect.
---
5. Improve Your Teamwork Skills and Contribute Openly to the Team
As you work with your team, remember that building trust is crucial to the success of the group. By actively participating and making contributions, you show your commitment to the team, which can lead to respect and trust. However, building trust also requires showing your willingness to trust others.
To build trust in a team, it is important to be open and receptive to others' ideas. This means actively listening to what they have to say, respectfully providing feedback and suggestions, and demonstrating a willingness to be a part of the team. When team members feel heard and valued, they are more likely to trust each other and work together towards a common goal.
By being an active and engaged member of your team, you can build trust and foster a positive working environment. Trust is a two-way street; you encourage them to reciprocate by showing your trust in others. Remember to be open, respectful, and committed to the team's success; trust naturally grows over time.
---
6. Never Compromise on Honesty
In order to build trust, it is critical that you always speak the truth. Even the smallest lie can significantly impact your credibility and your ability to build trust. When you are caught telling a lie, it is difficult to regain trust, no matter how small the lie was. Therefore, always ensure that the message you convey is the truth.
The truth is not always easy, but it is necessary to build trust. Being honest and transparent is a sign of integrity and character, which are key ingredients in building trust. When you are truthful, others can rely on you and will be more likely to trust you. So, always strive to convey the truth, even if it may be difficult to do so.
It is important to remember that trust is built over time and can be easily broken. Therefore, always ensure your message is truthful, and your actions align with your words. This consistency and integrity will demonstrate your trustworthiness and help you build trust with others.
---
7. Be of Help to People Whenever You Have the Opportunity
As humans, we value kindness and compassion. And we build trust when we help others, even if it doesn't provide any personal gain. This authentic kindness is a crucial element in building trust with others. When we are kind to someone without expecting anything in return, it shows that we genuinely care about their well-being, and this can go a long way in establishing a strong bond of trust.
Moreover, helping others creates a positive ripple effect that can be felt by others. By demonstrating that we are willing to lend a helping hand, we inspire others to do the same, creating a culture of generosity and trust within our community. This is why authentic kindness is an essential element in building trust.
It's worth noting that trust is a two-way street, and helping others is an excellent way to earn their trust. When we demonstrate our willingness to help, it shows that we are reliable and dependable. This, in turn, creates a sense of safety and security in the minds of those we help, and they are more likely to trust us in return.
---
8. Don't Suppress Your Emotions; Communicate Them Openly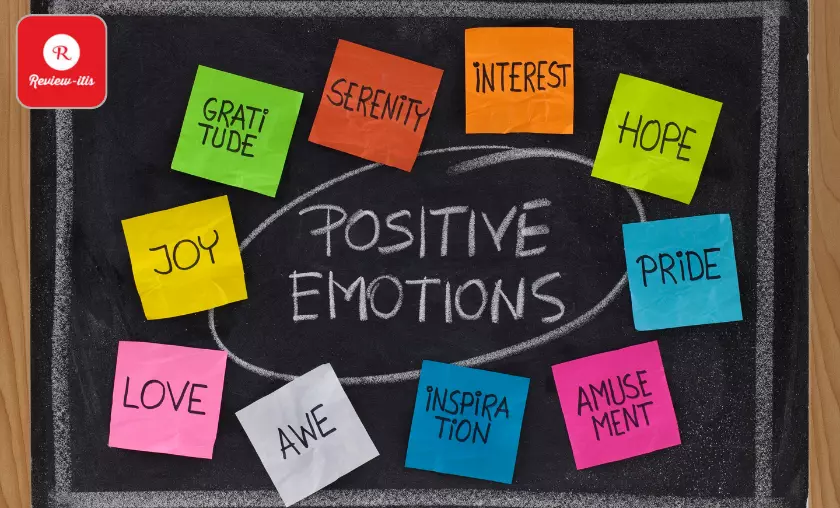 When it comes to building trust, being open about your emotions can often be an effective strategy. If people see that you genuinely care about them, they are more likely to trust you. Emotions play a critical role in building relationships, and by acknowledging and communicating them effectively, you can help to establish a deeper level of trust.
Emotional intelligence also plays an important role in building trust. Acknowledging your feelings, learning from your experiences, and taking productive action are all key steps toward building trust. It's important to be authentic and honest in your emotions rather than trying to suppress or hide them. By doing so, you can create an environment of trust and authenticity, which can lead to stronger relationships and greater success.
Ultimately, building trust requires a willingness to be vulnerable and open with others. By showing that you are willing to take risks and share your feelings, you can establish a deeper level of trust that can last for years to come. Whether it's in personal or professional relationships, emotional intelligence, and authentic kindness can be powerful tools for building trust and fostering strong connections.
---
9. Refrain From Constantly Promoting Yourself
Acknowledgment and appreciation are essential ingredients in building trust and nurturing strong relationships. When you recognize and appreciate the efforts of others, you demonstrate your leadership skills and commitment to teamwork. Such actions are a powerful way to increase the trust others have in you, both personally and professionally.
In contrast, if you fail to show appreciation for the good deeds of others, you may come across as selfish and indifferent. Selfishness is a significant threat to trust-building and can quickly erode relationships. When people perceive you as selfish, they may feel that you are more interested in your needs than theirs. This perception can undermine trust and prevent further collaboration.
Therefore, it is crucial to make an effort to show appreciation and recognition for the efforts of others. Whether it is a simple thank-you note or a verbal acknowledgment, taking the time to recognize someone's contributions can go a long way in building trust and creating a positive work or personal environment.
---
10. Don't Hesitate to Acknowledge Your Mistakes
When it comes to building trust, being honest about your mistakes is crucial. Hiding your mistakes can make people think you're dishonest, so being open about them is important. Showing your vulnerable side makes it easier for others to trust you since they can relate to you more.
Pretending to be perfect always can make it harder for people to trust you. It creates a sense of separation between you and others since they perceive you as different. When people can only see the "perfection" you project, it can be difficult for them to trust you since it's hard to relate to someone who never makes mistakes.
Acknowledging your mistakes shows that you're human, and this makes it easier for others to trust you. It shows that you're not afraid to admit your faults and that you're willing to learn from your mistakes. This makes people more likely to trust you because they see that you're honest and authentic.
---
Conclusion
In conclusion, building trust in a relationship takes time and effort, but it is well worth it. The best ways to build trust include keeping your promises, being honest, demonstrating kindness, actively participating, and showing appreciation. Consistency and open communication are also key factors that help build trust.
Remember, trust is the foundation of any successful relationship; without it, the relationship will eventually break down. Therefore, it is essential to prioritize building and maintaining trust in all relationships, whether it be with family, friends, or colleagues.
By following these tips and making a conscious effort to be trustworthy, you can create a strong foundation of trust that will lead to deeper connections, improved communication, and, ultimately, more fulfilling relationships. So, start implementing these strategies today and watch your relationships flourish.
---
To read more similar articles, click here.
Thanks for visiting our Website. If you appreciate our work, kindly show us some support in our comments section 🙂