NordVPN vs VyprVPN, an old rivalry one may assume. NordVPN, with its strong brand presence, has become a household name in the VPN industry. Meanwhile, VyprVPN operates more discreetly, often overlooked by mainstream attention. However, VyprVPN holds significant influence as it is backed by Golden Frog, a major player actively shaping the VPN landscape. This ownership connection positions VyprVPN as a potential contender to challenge NordVPN's reign as the top VPN service.
The question arises: Will NordVPN be able to maintain its status as the industry leader, or will VyprVPN rise above it? In order to find the answer, a closer examination of both VPN services is necessary. We will explore crucial aspects such as security features, server networks, speed performance, user experience, customer support, and pricing models. Through this analysis, we can uncover the strengths and weaknesses of each provider and ultimately determine their potential to surpass one another.
Stay tuned as we embark on an insightful journey to discover whether NordVPN will continue to dominate or if VyprVPN's affiliation with Golden Frog will propel it to new heights in the competitive VPN market.
Table of Contents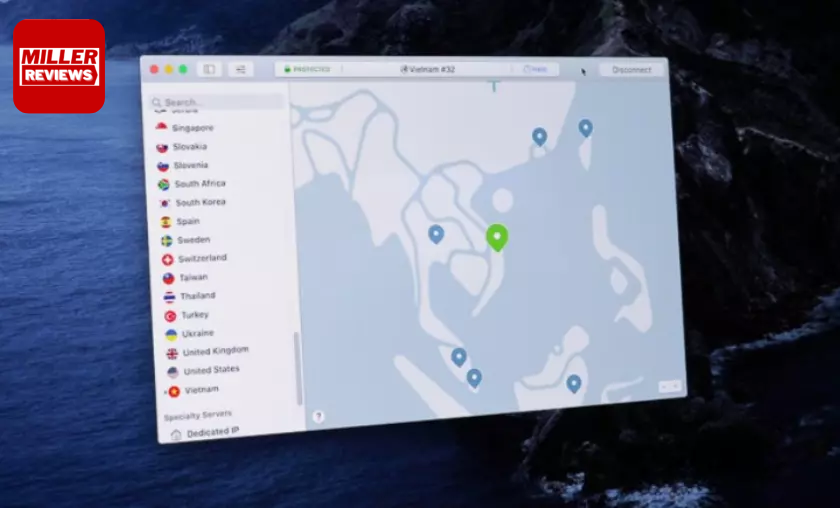 NordVPN vs VyprVPN: Key Similarities
NordVPN vs VyprVPN shares several key similarities that make them strong contenders in the VPN market.
Based in Non-member Countries: NordVPN (Panama) and VyprVPN (Switzerland) operate from countries not part of intelligence alliances like the Five Eyes, Nine Eyes, and 14 Eyes. This ensures they cannot be legally compelled to share customer data with governments, guaranteeing user privacy and security.
Logging Policies: Both VPNs have stringent logging policies, refraining from storing any information about users' online activities, including websites visited and IP addresses. While NordVPN retains slightly more data than VyprVPN, both providers prioritize user privacy and maintain solid privacy policies.
| Data | NordVPN | VyprVPN |
| --- | --- | --- |
| IP Addresses | ❌ | ❌ |
| Timestamps | Yes*Last Session Status Only | ❌ |
| Total Bandwidth Used | ❌ | ❌ |
| Websites Visited | ❌ | ❌ |
| Email Address | ✔️ | ✔️ |
| Payment Data | ✔️ | ✔️ |
| Country Details | ✔️ | ❌ |
| Communication Data | ✔️ | ❌ |
| Server Load Information | ✔️ | ❌ |
| Username | ✔️ | ❌ |
| Connectivity Information | ✔️ | ❌ |
| Application Diagnostics | ✔️ | ❌ |
| Anonymized Telemetry Data | ✔️ | ❌ |
| Device Info | ✔️ | ❌ |
| Device Identifiers | ✔️ | ❌ |
| Phone Number | ❌ | ✔️ |
| Physical Address | ❌ | ✔️ |
| Name | ❌ | ✔️ |
Kill Switches: NordVPN vs VyprVPN offer kill switches, a crucial feature expected from top-tier VPN services. These switches automatically terminate all web activity in the event of a disconnection, preventing potential data leaks and ensuring continuous protection.
Torrenting Access: Users of both VPNs can enjoy unrestricted access to torrenting, allowing them to freely engage in peer-to-peer file-sharing activities without limitations or restrictions.
No DNS or WebRTC Leaks: Neither NordVPN nor VyprVPN exhibited any DNS or WebRTC leaks, guaranteeing that users' DNS information and private IP addresses remained secure and undisclosed. This further solidifies the trustworthiness of both providers when it comes to safeguarding user web data.
Wide Device Compatibility: Both NordVPN vs VyprVPN are compatible with popular operating systems such as Windows, macOS, Android, iOS, and routers. Additionally, by connecting to routers, users can bypass device limitations imposed by the VPNs, as the VPN coverage extends to all devices connected to the router's network.
30-day Money-back Guarantee: While neither VPN offers a free subscription, NordVPN vs VyprVPN provides a 30-day money-back guarantee. This allows users to request a full refund within 30 days of purchase if they are unsatisfied with the service, offering a safety net for potential subscribers.
iOS App Ratings: Both NordVPN vs VyprVPN boast impressive iOS app ratings of 4.6 on the Apple App Store. Users reported seamless connections to nearby servers on their iPhones, further enhancing the user experience.
Customer Support: Regarding customer support, both NordVPN vs VyprVPN have similar offerings. While neither provider offers a phone line for direct assistance, they provide online help centers, online forms, and live chat options to address user queries and concerns.
In conclusion, NordVPN vs VyprVPN share numerous features and qualities that make them competitive VPN options. Their non-member country locations, strict logging policies, kill switches, torrenting access, absence of DNS and WebRTC leaks, wide device compatibility, money-back guarantee, and reliable customer support contribute to their overall appeal and reputation in the VPN market.
Key Differences
Let's delve into the key differences between NordVPN vs VyprVPN, as these aspects shape the overall comparison.
Number of Servers:
NordVPN boasts an extensive network with 5,246 servers, surpassing VyprVPN's relatively smaller fleet of over 700 servers. This establishes NordVPN as the more globally recognized VPN provider, particularly excelling in countries like Germany with its substantial server presence.
Server Locations:
Despite having fewer servers, VyprVPN impressively covers more than 70 countries, while NordVPN operates in 62 countries. Selecting server locations should be considered based on individual needs, such as residency or travel plans.
Split Tunneling:
VyprVPN offers split tunneling on its Mac and Android applications, allowing users to optimize bandwidth usage by selectively routing traffic through the VPN or public Wi-Fi networks. Surprisingly, NordVPN lacks this feature entirely, which is unexpected for a well-established VPN service.
Netflix Compatibility:
NordVPN provides access to Netflix on all of its servers, while VyprVPN restricts Netflix support to specific servers in Canada, the U.K., the U.S., and Germany. Users attempting to connect through other country servers with VyprVPN may encounter Netflix blocks.
Just a Heads-Up:
When you modify your IP address through a VPN, Netflix perceives you as being in a different country, granting access to content available in that region. However, it's worth noting that Netflix actively blocks the IP addresses of numerous VPNs, resulting in incompatibility with the streaming platform. Not all VPNs can bypass Netflix's restrictions, so choosing a VPN service that can provide reliable access to your desired content is essential.
Encryption Methods:
NordVPN utilizes the industry-standard AES-256 encryption, while VyprVPN relies on the secure OpenVPN protocol. Both methods effectively encrypt user data and IP addresses, although personal preferences may sway individuals toward one way over the other.
Multi-hop:
NordVPN employs multi-hop encryption, which routes data through multiple servers for added security. In contrast, VyprVPN encrypts data only once. Consequently, NordVPN offers a higher overall security level, despite logging slightly more data.
IP Addresses:
NordVPN assigns users the same IP address each time they connect, whereas VyprVPN assigns a different IP address with every connection. Both VPNs also provide dedicated IP addresses as an option, with NordVPN charging an additional $70 per year, while VyprVPN includes it in their business plans starting at $299 per year.
Speeds:
Testing on both macOS and Windows platforms, NordVPN demonstrated lower lag and lesser download speed reduction on Mac, while VyprVPN exhibited an advantage in upload speeds. However, VyprVPN performed slightly better on Windows 10 due to NordVPN's higher latency. Overall, NordVPN proves to be superior for macOS, while VyprVPN excels for Windows users.
| VPN | NordVPN | VyprVPN | NordVPN | VyprVPN |
| --- | --- | --- | --- | --- |
| Device Tested On | Macbook Pro | Macbook Pro | Windows 10 Acer Aspire 5 | Windows 10 Acer Aspire 5 |
| Ping without VPN (in ms) | 42 | 32 | 5 | 5 |
| Ping with VPN (in ms) | 46 | 52 | 160 | 94 |
| Ping Difference | 10% | 63% | 3100% | 1780% |
| Download Speed with VPN (in Mbps) | 55 | 32 | 23 | 24 |
| Upload Speed without VPN (in Mbps) | 41 | 12 | 22 | 22 |
| Download Speed Difference | -24% | -63% | -8% | -10% |
| Upload Speed with VPN (in Mbps) | 34 | 22 | 24 | 19 |
| Upload Speed with VPN (in Mbps) | 27 | 21 | 8 | 4 |
| Upload Speed Difference | -20% | -5% | -67% | -77% |
Here's a Neat Little Tip For You:
You can conduct your own speed tests right from the comfort of your home. Several free online speed tests are available, including the one we rely on, Ookla. It's as simple as running a speed test with your VPN turned on, and another one with it turned off. By comparing the results, you can calculate the difference in speed and evaluate the impact of the VPN on your internet connection. So go ahead and put your internet speed to the test!
Device Limits:
VyprVPN allows for a maximum of five devices to be connected simultaneously, while NordVPN permits up to six devices, providing a slight advantage in terms of device allocation.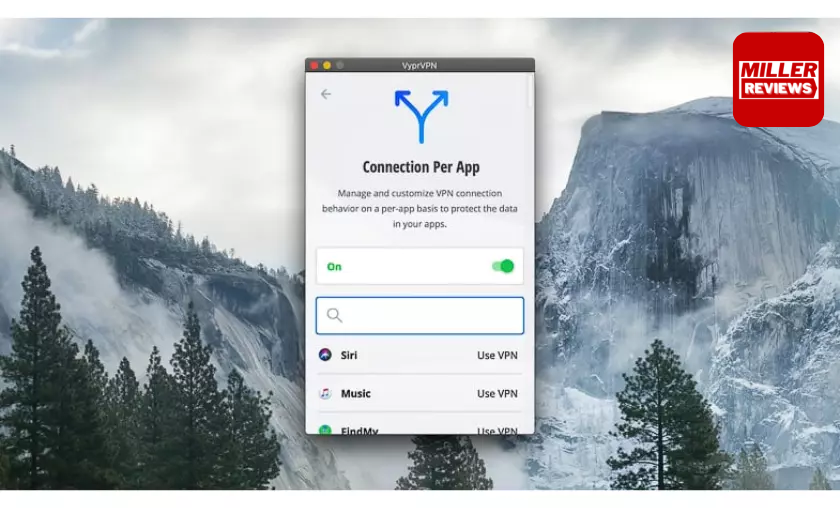 Compatibility with Various Devices:
Although NordVPN vs VyprVPN share compatibility with multiple devices, differences arise regarding support for Linux, proxy, NAS, smart TVs, Anonabox, Blackphone, and QNAP. Prospective users should review each VPN's compatibility list to determine the best fit for their device requirements.
| Compatible Devices | NordVPN | VyprVPN |
| --- | --- | --- |
| Windows | ✔️ | ✔️ |
| macOS | ✔️ | ✔️ |
| Android | ✔️ | ✔️ |
| iOS | ✔️ | ✔️ |
| Router | ✔️ | ✔️ |
| Linux | ✔️ | ❌ |
| Proxy | ✔️ | ❌ |
| NAS | ✔️ | ❌ |
| Smart TVs | ❌ | ✔️ |
| Anonabox | ❌ | ✔️ |
| Blackphone | ❌ | ✔️ |
| QNAP | ❌ | ✔️ |
Browser Extensions:
NordVPN offers browser extensions for Chrome and Firefox, providing convenience and bandwidth savings for web browsing. In contrast, VyprVPN solely offers dedicated applications. The choice between extensions and apps may depend on personal preferences and usage patterns.
Android App Ratings:
Surprisingly, the VyprVPN Android app receives a higher rating of 4.7 compared to NordVPN's rating of 4.2. However, app ratings are subject to change with software updates, necessitating users to check the most recent reviews for up-to-date information. In our experience, both apps function well on Android devices, with VyprVPN edging slightly ahead.
Pricing:
Finally, the pricing structure adds complexity to the comparison. NordVPN is marginally cheaper monthly, but VyprVPN offers better value for customers who opt for one or two years of longer-term plans.
| Contract Length | 1 Month | 1 Year | 2 Years |
| --- | --- | --- | --- |
| Cost Per Month- NordVPN | $12.99/mo | $4.59/mo | $3.99/mo |
| Cost Per Month- VyprVPN | $10/month | $5/month (Save 50%) | – |
In conclusion, NordVPN vs VyprVPN exhibits notable disparities across several crucial factors. While NordVPN leads in server quantity, security features like multi-hop encryption, and compatibility with macOS, VyprVPN shines in server distribution, Android app ratings, and cost-effectiveness for extended subscriptions. Considering these distinctions, users should carefully assess their priorities and preferences to select the VPN that best aligns with their specific needs.
FAQ's
Is VyprVPN better than NordVPN?
Contrary to popular belief, VyprVPN does not surpass NordVPN in terms of quality. In fact, NordVPN outshines VyprVPN by offering several key advantages:
More Servers: With over 4,500 additional servers worldwide, NordVPN provides a broader network, increasing the likelihood of finding a server near you and enjoying faster browsing speeds.
Extensive Streaming Options: While VyprVPN restricts Netflix and Hulu access to servers in the U.S., U.K., Canada, and Germany and limits Prime Video to the U.S., U.K., and Germany, NordVPN allows you to access these streaming platforms through all its servers. This flexibility makes it easier to explore content libraries from different countries.
Enhanced Security with Multi-hop: NordVPN takes encryption to the next level by encrypting our IP addresses and web activity multiple times through a process known as multi-hop. In contrast, VyprVPN only encrypts data once, making NordVPN more secure.
Superior Mac Speeds: When we conducted tests on our Macbook Pro, NordVPN delivered significantly better performance compared to VyprVPN, with over six times less latency. This ensures a smoother and more enjoyable browsing experience.
More Devices & Simultaneous Connections: NordVPN allows for simultaneous connections across six devices, providing greater flexibility and convenience. On the other hand, VyprVPN only permits five connections at a time, limiting the number of devices you can connect.
Considering these factors, it is evident that NordVPN surpasses VyprVPN in terms of server availability, streaming options, security measures, Mac performance, and device connectivity.
Is NordVPN Really the Best?
NordVPN and ExpressVPN secure a prominent position among the best VPNs available. While ExpressVPN claimed our top spot, NordVPN is highly regarded for many reasons. It's affordable pricing, exceptional mobile apps, swift speeds on Mac devices, multi-hop capability, AES-256 encryption, and compatibility with popular streaming services like Netflix, Prime Video, Hulu, and Disney+ contribute to its status as a top contender. Additionally, NordVPN incorporates a kill switch feature, ensures minimal logging, and operates from Panama, a non-member country of the Five Eyes alliance. Furthermore, NordVPN boasts an extensive network encompassing over 5,246 servers across 62 countries, which significantly increases the likelihood of finding a nearby server and establishing a seamless connection.
How Good is VyprVPN?
While VyprVPN didn't secure a spot on our best VPN list, it still offers several noteworthy advantages and a few drawbacks worth considering.
Pros:

Headquarters based in Switzerland, ensuring resistance to government requests for customer data.

Extensive network of over 700 servers across more than 70 countries.

Strict no-logging policy, guaranteeing privacy for IP addresses, traffic, and other data.

Includes a kill switch feature for added security.

Supports torrenting activities.

Split tunneling is available on both Mac and Android devices.

Provides access to certain streaming services like Netflix, Hulu, and Prime Video.

Utilizes OpenVPN encryption, a secure method for protecting data.

Offers dynamic IP addresses for enhanced anonymity.

Demonstrates fast speeds on Mac devices.

Boasts excellent mobile apps for a seamless user experience.

Provides a 30-day money-back guarantee for user satisfaction.

Cons:

Limited streaming service accessibility, as not all servers work with streaming platforms.

There needs to be multi-hop functionality, which may be a downside for users seeking enhanced encryption.

Significant latency increase of 1,780 percent was observed on Windows Acer Aspire 5 during testing.

Allows only five devices or simultaneous connections per subscription.

While VyprVPN may not have made our top VPN list, its strengths in privacy protection, server coverage, split tunneling, and mobile app performance make it a viable option for many users. However, it's essential to consider its limitations in streaming compatibility, lack of multi-hop support, latency issues on specific devices, and device/connection restrictions before making a decision.
Is NordVPN Owned by China?
Contrary to some misconceptions, NordVPN is not owned by China. The company operates independently and is headquartered in Panama, with additional offices located in Berlin (Germany), France, London (England), Kaunas, and Vilnius (Lithuania). NordVPN is a standalone entity and does not fall under the ownership or control of any parent organization. It maintains a strong commitment to privacy and security, making it a reliable choice for VPN services.
Conclusion
In summary, NordVPN vs VyprVPN offer distinct strengths tailored to individual needs. NordVPN excels in streaming access with its vast server network, ensuring consistent Netflix access. It also provides a larger number of servers, robust AES-256 encryption, and cost-effective dedicated IP addresses. Mac users will appreciate NordVPN's minimal slowdowns, competitive pricing, and support for up to six devices. Additionally, it boasts compatibility with Linux, proxy, and NAS.
On the other hand, VyprVPN offers its own set of advantages. It provides split tunneling on Mac and Android, an extensive range of server locations, reduced data logging, secure OpenVPN encryption, and dynamic IP addresses. Windows users will benefit from VyprVPN's minimal slowdowns on their systems. The VPN also offers attractive pricing options for one or two-year plans, supports up to five devices, and is compatible with smart TVs, Anonabox, QNAP, and Blackphone. Notably, VyprVPN's Android app stands out as a superior choice.
For more comprehensive insights into each VPN, you can refer to our detailed NordVPN vs VyprVPN reviews. If you're considering other options, our NordVPN vs ExpressVPN comparison can assist you in making an informed decision. With our extensive six-month testing, you'll find all the information you need to choose the VPN that best suits your requirements.
---
For More amazing articles related to VPN, Check out our website Over Here
To Read more similar articles, click here
Thanks for visiting our Website. If you appreciate our work, kindly show us some support in our comments section 🙂