Welcome, little champions and parents of the next generation of superstars! Get ready to dive into a world of boundless energy, active play, and unstoppable fun as we present to you the ultimate guide to the top 10 athletic shoes for kids. Whether your little ones are budding athletes or love to stay active, these athletic shoes are here to ensure they're stepping into each adventure with comfort, support, and style.
Table of Contents
From running and jumping to kicking and climbing, we've scoured the market to bring you the cream of the crop when it comes to athletic shoes for kids of all sizes. So, get ready to equip your young ones with the perfect footwear that balances performance and playfulness.
---
The 10 Best Athletic Shoes for Kids

:
Salomon Junior Speedcross Climasalomon Waterproof Trail Running Shoe
When it comes to top-tier traction, Salomon's legendary Speedcross is the ultimate choice. Designed for young adventurers, this trail running shoe is equipped with advanced technology to conquer any terrain. Its fully waterproof construction and aggressive 4mm lugs make it perfect for junior fell races, cross country adventures, and orienteering challenges.
Thanks to Salomon's Sensifit technology, these shoes offer a snug and comfortable fit while providing excellent ground feel. Plus, the hassle-free Quicklace system makes it a breeze for youngsters to secure their shoes. To ensure optimal cushioning on rough terrain, the Speedcross features a molded and injected EVA midsole and a cozy EVA sockliner, keeping young feet comfortable throughout their outdoor escapades.
---
Kiprun Grip Kids' Running and Athletics Shoes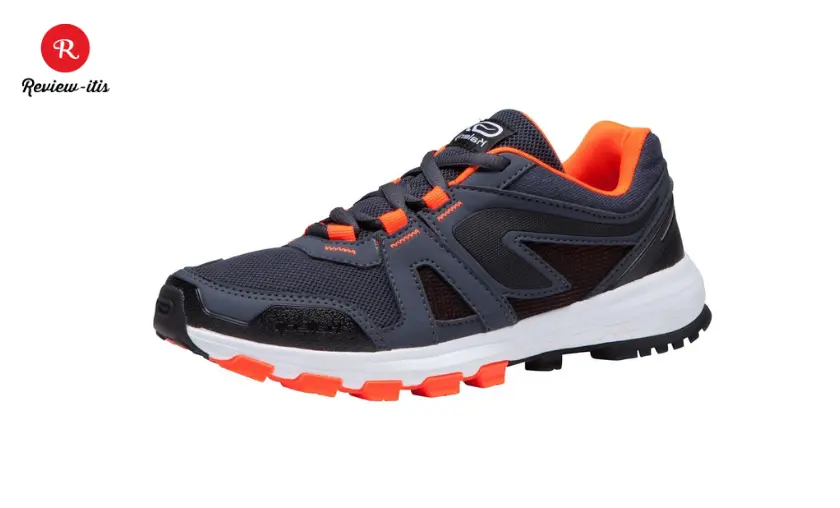 Who says kids' trail running shoes have to be expensive? Take a look at this affordable gem from Decathlon that ticks all the boxes. Engineered for running on tricky and uneven surfaces, this off-road shoe boasts multi-directional lugs, making it a perfect companion for orienteering, cross-country adventures, and even muddy park runs.
But here's the best part—it doesn't compromise on comfort. With Kalensole foam in the midsole and Decathlon's shock-absorbing CS technology in the heel, this shoe provides cushioning that'll keep young feet happy mile after mile. And let's not forget the practical features—the water-repellent upper fabric ensures no more embedded mud, while its easy-to-clean nature and reinforced design guarantee maximum durability because we all know kids can be tough on their shoes.
---
Adidas Terrex Agravic Boa X Lego Trail Running Shoes
Drawing inspiration from the brand's race-winning performance trail shoes worn by top-tier mountain athletes, it shares some impressive technology. The Traxion outsole ensures a multidirectional grip, providing excellent traction when venturing off-road.
To tackle rugged terrain, the EVA midsole offers comfortable cushioning that keeps young feet at ease. And let's not forget the Ortholite sockliner, which adds an extra layer of comfort. However, the real star of the show is the Boa fit system. Say goodbye to tying laces—turn the lace wheel for a customized fit that's as easy as pie for young kids to handle, leaving parents delighted.
This Adidas Terrex x Lego collaboration is a match made in heaven for LEGO fanatics, offering an adventurous touch with an abundance of playful colors. Whether exploring trails or embarking on creative LEGO projects, this shoe is the perfect companion for young minds seeking excitement and comfort in every step.
---
ASICS GT 1000 11 GS (Grade School) Kids' Support Running Shoe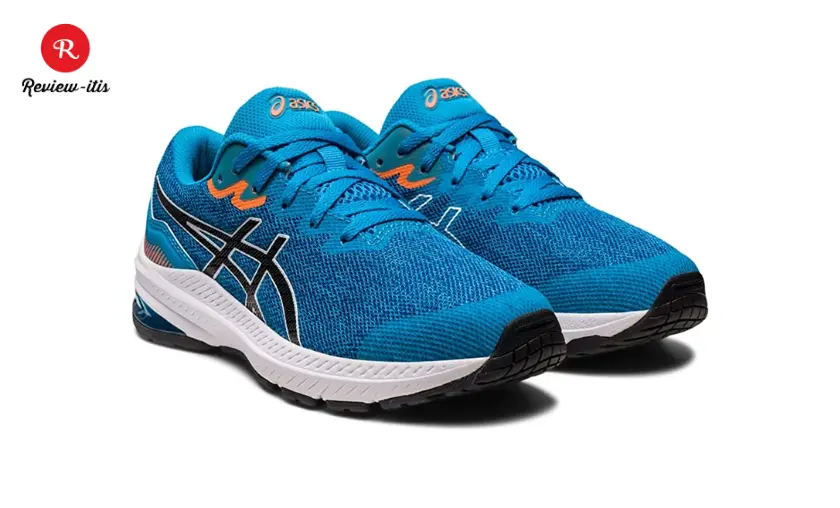 Sizes: UK 13K to UK 6 (Grade-school shoe) and UK 9K to UK 2 (Pre-school shoe)
When it comes to stability running shoes, Asics takes the crown, especially if your child has low arches, flat feet, or tends to overpronate. Rest assured, you're in good hands with Asics. Their expertise shines through in this shoe, thanks to the Litetruss support system in the midsole. It works tirelessly to keep young feet stable throughout their stride. Plus, the strategically placed overlays in the mid-foot provide essential structure and support.
Crafted with a kid-specific last in mind, this shoe offers a winning combination of EVA cushioning and Gel technology. The result? A lightweight, flexible, and incredibly soft ride, whether your child is pounding the pavement or conquering the playground. But that's not all—the durability factor is equally impressive. With a solid rubber sole and reinforced toe rubber stitching, these shoes are built to last, ready to withstand the trials and tribulations of active youngsters.
---
Asics Pre-Noosa Tri 13 PS (Pre School) Junior Running shoes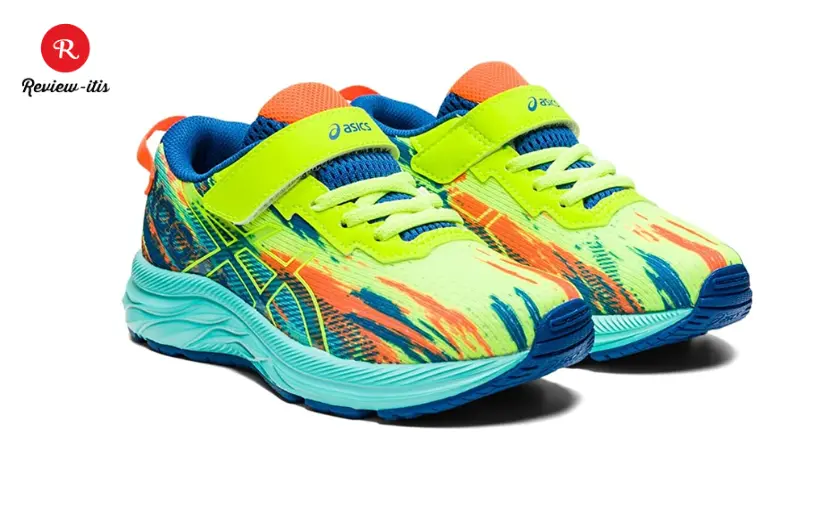 Sizes: UK 10K to UK 2 (PS shoe) and UK 13K to UK 6 (GS shoe)
This shoe is a true feast for the eyes, drawing inspiration from Asics' adult triathlon shoe. Not only does it boast an eye-catching design, but it also packs in several multi-sport features that will elevate your performance. The pull-on tab and Velcro fastening are designed to make those challenging bike-to-run transitions a breeze.
Plus, the injection EVA foam cushioning in the midsole ensures a comfortable ride while providing essential impact protection. Thanks to its toe stitching and rubber outsole compound, you can rely on this shoe's durability. As if that's not enough, the breathable mesh upper helps prevent overheating, keeping your feet cool and comfortable throughout your triathlon endeavors. What's even better? This shoe is available in older kids' sizes too, sans the Velcro closure, giving you more options to choose from.
With the Asics Pre-Noosa Tri 13 PS, you'll stand out with its captivating colors and enjoy the practicality and performance-enhancing features tailored for young triathletes.
---
Skechers GoRun 400 V2- Krozor
With its Air-Cooled Memory Foam insole providing exceptional comfort and a lightweight, well-cushioned midsole, this shoe is a reliable option for various activities. Whether it's PE, school sports, or junior park runs, the GoRun Krozor delivers versatility and supreme comfort.
The engineered mesh upper ensures breathability, allowing young feet to stay cool during their adventures. Plus, the slip-on style with a Velcro closure makes it effortless for kids to put on and take off the shoes, promoting independence and convenience. And here's an added bonus: the GoRun Krozor is machine washable, making it a practical choice for busy parents who value easy maintenance.
So, if you're seeking a shoe that combines comfort, functionality, and convenience, look no further than the GoRun Krozor.
---
Saucony Big Kid's Ride 14 Running Shoe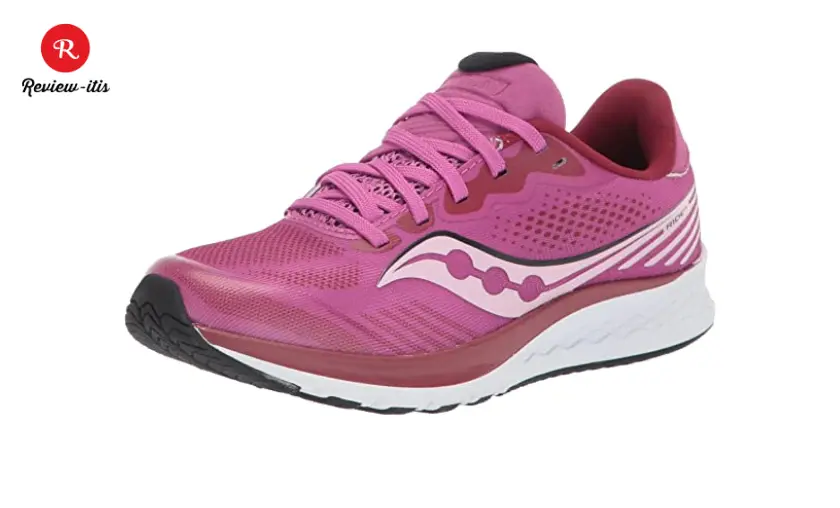 If you have a mini-me, ready to conquer the running world, look no further than the kids' version of Saucony's flagship neutral running shoe. Designed with budding athletes in mind, this shoe is perfect for those who hit the pavement several times a week.
The bouncy EVA midsole provides exceptional cushioning, protecting growing bones from impact while offering a comfortable and responsive ride. Say goodbye to blisters and rubbing, thanks to the lightweight, breathable, and seamless one-piece upper. This thoughtful design feature reduces the chance of discomfort, allowing your little one to focus solely on their running performance.
Flexibility is key when it comes to junior running shoes, and this Saucony gem delivers. Its grippy Tri-Flex rubber outsole bends and flexes with the foot, ensuring smooth transitions with every stride. With a reinforced toe cap for added durability and Saucony's 'anti-stink' shoe lining, parents everywhere can appreciate the practicality and longevity of this shoe.
---
Nike Huarache Run for Older Kids
Introducing the Nike Huarache Run for Older Kids, a shoe that effortlessly combines good looks with running performance. Its chunky style may not immediately scream "running shoe," but rest assured, being a Nike creation, it comes packed with running-friendly features.
The caged heel provides essential support and stability, while the soft underfoot foam ensures lightweight cushioning for a comfortable stride. Embracing the foot with a stretchy fabric upper, this shoe offers a snug and secure fit. With its neoprene bootie-like interior design, your tween will experience comfort and peace of mind during their runs. Not just limited to running sessions, this shoe's versatile style also makes it a suitable option for everyday wear, catering to the style-conscious young athletes out there.
So, if you're eager to inspire your tween to join you on your running adventures, the Nike Huarache Run for Older Kids is here to make it happen. Combining trendy aesthetics with running performance, this shoe will have your tween looking cool and feeling confident as they hit the pavement alongside you.
---
Under Armour Grade School Ua Charged Rogue 3 Kids' Running Shoe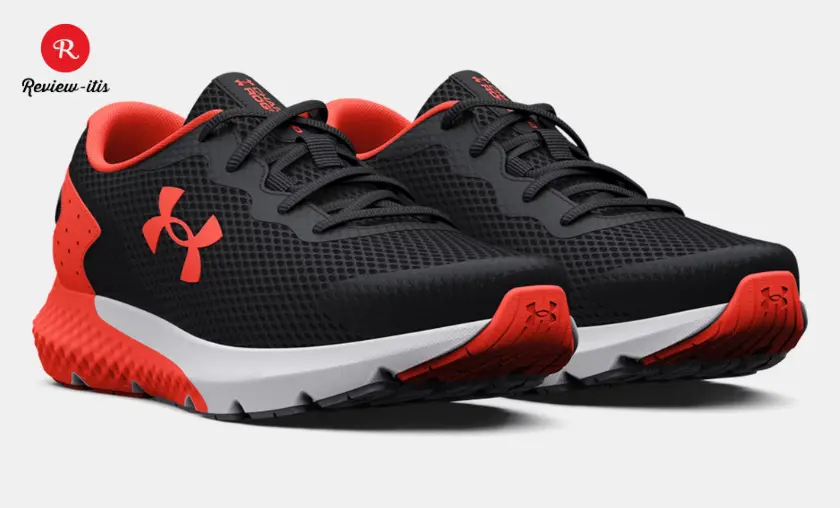 Packed with cutting-edge technology inspired by its adult performance shoes, this shoe is perfect for those speedy road runs and after-school sports sessions. The Charged Cushioning midsole steals the show, delivering exceptional comfort and impact absorption while providing that extra spring in every step.
Young runners will be thrilled by the snappy responsiveness this shoe offers. Plus, the plush sockliner ensures a cozy fit and features anti-odor technology because, let's face it, nobody wants stinky feet. The Charged Rogue 3 also boasts an external heel counter to keep young feet stable. And don't worry about durability because this shoe is built to withstand the toughest challenges with a solid rubber sole and strategically placed pods in high-abrasion areas.
When it comes to high-performance footwear for young runners, the Under Armour Charged Rogue 3 takes the crown. This shoe is a game-changer with its advanced technology and focus on comfort and durability.
---
Decathlon Kalenji at 500 Kiprun Fast Kids Athletics Shoes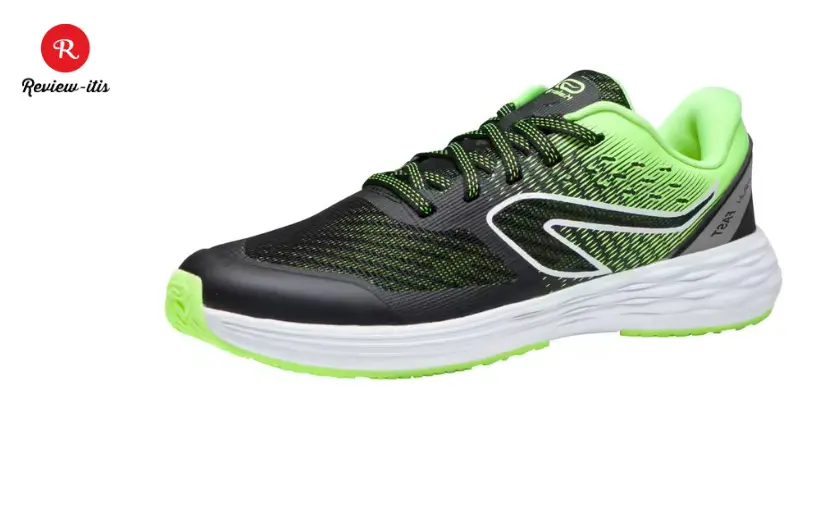 Decathlon has once again delivered a winner with the Kalenji At 500 Kiprun, the go-to shoe for parents seeking quality sports gear without breaking the bank. Designed for active kids who participate in a variety of after-school sports, this shoe is a versatile and comfortable choice. Its lightweight design is perfect for athletics, with a kid-specific fit that ensures a snug and secure feel.
Say goodbye to blister-related incidents, thanks to the seamless forefoot construction that prioritizes comfort. Whether it's PE class, track and field, or road running, the cushioned foam in this shoe absorbs impact forces, providing a supportive and responsive ride for young athletes. Plus, the non-marking rubber half-sole offers excellent grip, even on wet tracks, ensuring that every step is confident and secure.
---
Conclusion
It's time to wrap up this thrilling adventure, little kids and parents, but the impact of these athletic shoes will continue to be felt with every step. Each pair we've unveiled in this guide is a testament to the blend of comfort, support, and style that makes for exceptional footwear for kids of all sizes.
These shoes are more than just tools for physical activity—they're a catalyst for fun, growth, and a healthy lifestyle. So, little champions, lace up your shoes, ignite your passion for play, and let the world be your playground. May these extraordinary athletic shoes guide you toward endless adventures and unforgettable memories.
---
To read more similar articles, click here.
Thanks for visiting our Website. If you appreciate our work, kindly show us some support in our comments section 🙂