Welcome, to a journey of foot liberation and relentless comfort! Today, we're delving into the realm of ultimate comfort, support, and relief as we present to you the ultimate guide to the top 10 orthopedic shoes for plantar fasciitis. If you've been battling with the nagging pain and discomfort caused by this condition, fret not, as we've scoured the market to bring you the cream of the crop when it comes to orthopedic shoes designed specifically to alleviate the symptoms of plantar fasciitis.
Table of Contents
From cutting-edge technology to innovative designs, these shoes are here to provide a much-needed respite and help you step into a world of pain-free mobility. So, get ready to bid farewell to discomfort and embrace the perfect footwear companions that blend orthopedic support with style.
---
The 10 Best Orthopedic Shoes for Plantar Fasciitis
Hoka Bondi 8
Sizes: Us 7 to 16
Width: Regular, Wide, and Extra Wide
Hoka takes a bold approach with its "maximalist" designs that feature chunky profiles and thick soles, setting them apart from the minimalist options available. This distinctive choice of extra cushioning makes Hoka shoes an excellent option for individuals dealing with plantar fasciitis.
Among the Hoka lineup, the Bondi series stands out as one of the top choices for runners suffering from plantar fasciitis. These shoes offer a wide and lightweight design while providing exceptional cushioning. Bianca Beldini, a physical therapist, founder of Sundala Wellness, and a USA Triathlon Level One coach in New York City, highly recommends the Bondi line as one of the best running shoes for plantar fasciitis sufferers.
---
Brooks Ghost 15 Neutral Running Shoe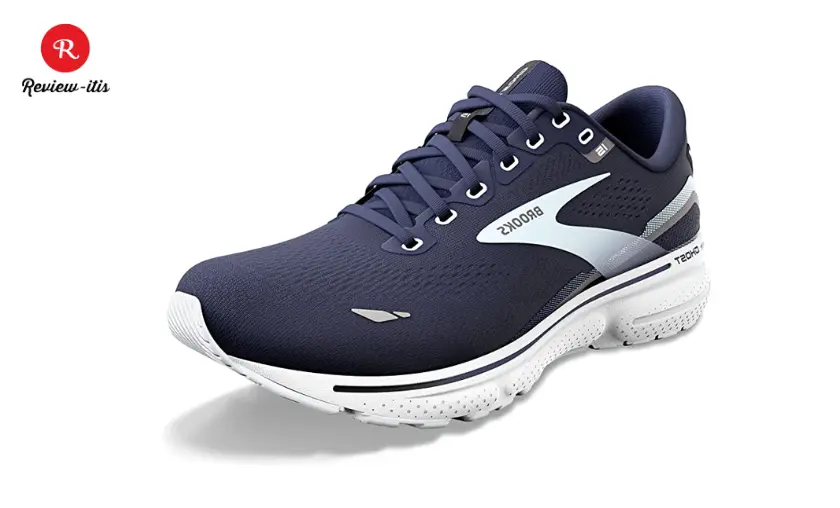 Sizes: US 5 to 1
Width: narrow, regular, and wide
If you're in search of a shoe that combines style and comfort, look no further than the Brooks Ghost 15, a favorite among patients recommended by Dr. Sims. With its diverse color options, this shoe offers a delightful blend of fashion and practicality.
Its lightweight yet plush foam provides a supportive and nimble experience, while the spacious upper foot area guarantees a comfortable fit without compromising on style. Additionally, if you're dealing with arch pain, the Brooks Ghost 15 comes highly recommended by Dr. Sims as a reliable choice to alleviate discomfort.
---
Kuru Quantum
When it comes to finding relief from foot pain, especially from conditions like plantar fasciitis, Kuru's walking shoe is a game-changer. Crafted with their innovative Kurusole technology, this shoe is specifically designed to combat discomfort.
Its heel-hugging feature and excellent arch support ensure a comfortable walking experience on various surfaces. Dr. Beldini highlights how it even provides support to the fat pad on your foot, absorbing impact and reducing strain on your heels while standing or walking.
---
New Balance 940 V4 Running Shoe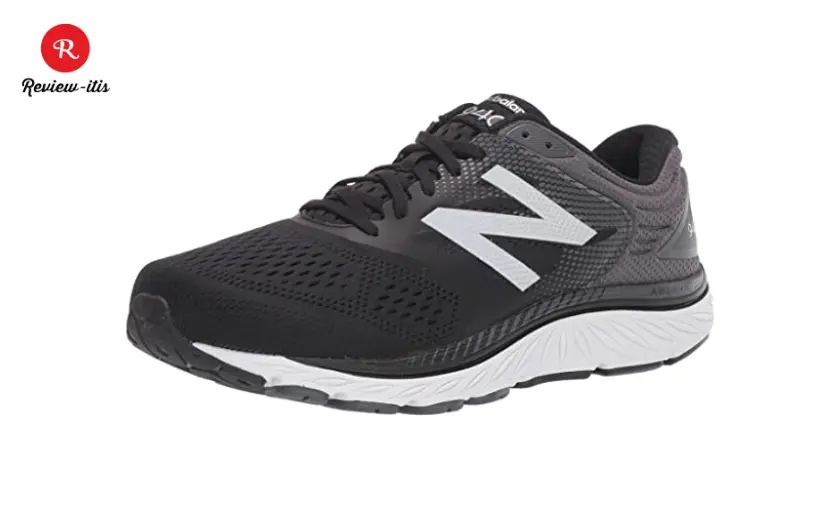 Sizes: US 6 to 13
Width: narrow, regular, wide, and extra wide
When it comes to stability and addressing overpronation, the New Balance 940v4 stands out as a top choice among Dr. Sims's plantar fasciitis patients. This running shoe is specifically designed to combat the inward rolling of the feet, often associated with plantar fasciitis. However, it's not limited to just running, as many reviewers have also found it to be an excellent walking shoe.
With its supportive features, it has received high praise from individuals who spend long hours on their feet, with one Amazon reviewer expressing, "Great for shoe plantar fasciitis! I work 10-12 hour shifts and am always on my feet. This shoe is one of two pairs of work shoes that don't fall into the category of 'torture device.'"
---
Merrell Bravada 2 Hiking Shoes
Sizes: US 5 to 11
Width: regular and wide
When it comes to hiking shoes, Merrell has the seal of approval from podiatrists, and their Bravada 2 model is among our top picks. In fact, it received the prestigious award for Best Low-Cut Hiking Shoe in the 2022 SELF Sneaker Awards. With additional cushioning in the heel, it provides excellent comfort, and our testers have noted its lightweight feel on the trail.
---
Hoka Ora Recovery 3 Slides
Sizes: US 6 to 15
Width: Regular
When it comes to indoor comfort, Dr. Sims highly recommends the Hoka Ora 3 slide for wearing around the house. With their superior cushioning, these slides provide a fantastic option to avoid the potential strain on your plantar fascia that comes with walking barefoot.
Plus, we can't help but love the Hoka Ora 3 slides for their extensive color range, offering a vibrant selection that covers practically every color of the rainbow. So, whether you prioritize foot health or want to add a pop of color to your indoor style, these slides have you covered in more ways than one.
---
OOFOS Original Sandals
Sizes: US 5 to 16
Width: medium
When it comes to post-workout recovery or just relaxing at home, the Oofos sandal is a personal favorite here at SELF. Its cushiony and cloudlike feel, combined with the thick soles, offers exceptional comfort and versatility. Plus, with a delightful range of colors to choose from, these sandals bring a touch of fun to your footwear collection.
In addressing plantar fasciitis concerns, the Oofos sandal ticks many boxes, featuring a wide strap that securely holds your foot in place and provides excellent arch and heel support. If you prefer a slimmer profile, Dr. Sims recommends trying the OOlala sandal. And for those who aren't fans of thong sandals, Dr. Gamez suggests the Oofos Ooahh slides as a reliable alternative.
So, whether you're seeking optimal recovery or a comfortable and stylish option for your indoor activities, the Oofos sandal line is worth considering.
---
Vionic Gemma Mule Slippers
Sizes: US 5 to 12
Width: Regular
If you're in need of a cozy slipper that provides relief for plantar fasciitis, look no further. This comfortable slipper features spa-like terry cloth material that perfectly wraps your feet. The built-in arch support and deep heel cup are what sets it apart, which offer excellent support and cushioning for the fat pad under your heel, as noted by Eby.
The EVA midsole adds shock absorption specifically for the heel, ensuring a comfortable experience. The Velcro closure allows for a customized fit, keeping the slipper snugly in place throughout your indoor activities. Say goodbye to discomfort and hello to ultimate relaxation with this plantar fasciitis-friendly slipper.
---
OrthoFeet Charlotte Slippers
 Sizes: US 5 to 12
Width: medium, wide, and extra wide
If you struggle with wide feet, we've found a slipper that might be just right for you. The Orthofeet offers three different widths to ensure a comfortable fit. Not only does it provide arch support and foam cushioning through its orthotic-like inserts, but it also focuses on heel support. According to Eby, the suede uppers are lined for added comfort, and the low heel counter allows alternate insoles or orthotics while maintaining heel stability.
What's more, the extra deep toe box accommodates any toe issues you may have, and the Velcro adjustment helps you achieve a snug fit that suits your feet perfectly. Say goodbye to discomfort and hello to a slipper that caters to your specific needs.
---
Clarks Sharon Dolly
Sizes: US 6.5 to 12
Width: medium and wide
We've got you covered if you're searching for a dressier shoe that won't worsen your plantar fasciitis. This particular shoe stands out from most flats by addressing common pitfalls. A half-inch heel drop provides a slight elevation that can offer relief. An elastic strap across the instep also helps secure the shoe on your foot, preventing unnecessary discomfort.
The cushioned insole with moderate arch support adds to the overall comfort, making these shoes a solid choice. On top of that, they are lightweight, available in two widths, and won't break the bank. Don't compromise style for comfort when you can have both with these shoes.
---
Conclusion
And there you have it, foot health enthusiasts! Our journey through the world of orthopedic shoes for plantar fasciitis comes to a close, but the impact of these exceptional footwear options will continue to resonate. Our carefully curated list of the top 10 orthopedic shoes unveils a world of comfort, support, and relief for those battling plantar fasciitis.
From cutting-edge technology to innovative designs, these shoes are the key to stepping into a world of pain-free mobility. So, bid farewell to discomfort, embrace the perfect footwear companions, and let these remarkable orthopedic shoes take you on a journey toward foot bliss.
---
To read more similar articles, click here.
Thanks for visiting our Website. If you appreciate our work, kindly show us some support in our comments section 🙂