In the vast realm of fashion, individuals find the power of color fashion for self-expression, where their unique tastes and personalities can shine. While clothing styles and designs undoubtedly command attention, we must recognize the profound influence of the colors we select. Our favorite colors possess the uncanny ability to mirror our deepest inclinations, evoking potent emotions and subtly conveying messages.
Join us on this enlightening journey as we delve into the definitions and underlying meanings associated with various colors, unraveling the captivating ways in which our fashion preferences unfold through these vibrant hues. Prepare to explore a world where every shade speaks volumes about who we truly are.
Table of Contents
---
The Great Power of Color Fashion
Red: The Color of Passion and Power
When it comes to color, few hues can match the sheer intensity and impact of red. This vibrant shade exudes an undeniable energy, igniting a fire within those who embrace it. Symbolizing strength, courage, and determination, red is a magnetic force that attracts individuals with bold and vibrant personalities. In the world of fashion, these red enthusiasts are naturally drawn to pieces that make a resounding statement, effortlessly commanding attention and radiating unwavering confidence.
It's no surprise that red is also closely associated with love and romance, as its passionate allure entices those seeking to express their deepest emotions through clothing. Whether it's a striking red dress or a bold accessory, those who favor red proudly wear their hearts on their sleeves, embracing the power and allure this color brings to their fashion choices.
---
Blue: The Serene Shade of Trustworthiness
When it comes to color symbolism, few shades capture the essence of tranquility, serenity, and trustworthiness quite like blue. It's the hue that effortlessly evokes a sense of calm and composure, drawing individuals who exude an air of collectedness. Those who favor blue are naturally inclined towards fashion pieces that exude elegance and sophistication.
Whether it's the timeless allure of a classic navy blue suit or the ethereal beauty of a flowing azure dress, their fashion choices radiate a remarkable aura of reliability and dependability. Moreover, blue is often associated with intelligence and creativity, making it an irresistible choice for those with artistic inclinations. Their affinity for blue hues reflects their refined taste and their desire to embrace the essence of intelligence and creativity through their fashion choices.
---
Green: Embracing Nature and Harmony
Green, a color intertwined with the very essence of nature, growth, and harmony, holds a special place in the hearts of those who favor it. It symbolizes a delicate balance and the promise of renewal. Individuals who gravitate towards green in fashion are often champions of sustainability, seeking out pieces that echo their deep connection to the environment.
From earthy tones that ground them to vibrant shades that celebrate life's vibrancy, they intentionally curate a wardrobe that aligns with their eco-conscious values. Beyond fashion, these green enthusiasts tend to possess nurturing and compassionate natures, and their choice of clothing emits a tangible sense of freshness and vitality.
Their fashion choices become a powerful medium through which they express their commitment to a greener world, infusing every outfit with a harmonious blend of style and environmental consciousness.
---
Yellow: The Radiant Hue of Happiness
Yellow, a color that radiates pure happiness, optimism, and positivity, is a beacon of light in the world of fashion. Symbolizing the warmth of sunshine, it instantly uplifts the spirits of those who favor it. Individuals who gravitate towards yellow are often characterized by their cheerful and adventurous nature, always seeking to infuse their fashion choices with a vibrant sense of joy.
Whether it's a sunny yellow dress that exudes confidence or a playful pop of yellow accessories that catches the eye, they wholeheartedly embrace bold and captivating elements in their ensembles. Yellow lovers are renowned for their contagious enthusiasm; their fashion choices are a testament to their zest for life. With every outfit, they radiate a radiant aura reflecting their unwavering passion and commitment to embracing the brighter side of existence.
---
Purple: The Captivating Color of Luxury and Creativity
Purple, a color steeped in opulence, spirituality, and creativity, exudes a certain allure that captivates the senses. Combining the stability of blue with the fiery energy of red, it creates a mesmerizing and profound hue. Those who favor purple often possess a distinct flair for the unique and boast a refined taste that sets them apart.
In the realm of fashion, they are drawn to pieces that effortlessly blend elegance with distinctiveness, allowing them to make a statement that resonates with individuality. Purple lovers are often characterized by their artistic and introspective nature, using their fashion choices as a canvas for self-expression. Their desire to stand out from the crowd and embrace their individuality manifests in every carefully curated outfit, showcasing their innate creativity and their unyielding commitment to their personal sense of style.
---
Pink: The Delicate Expression of Femininity
Pink, a color closely intertwined with femininity, delicacy, and romance, carries a unique allure in the world of fashion. Those who have a fondness for pink often possess a gentle and nurturing disposition, emanating kindness and compassion. They are naturally drawn to fashion pieces that exude grace and softness, embracing feminine silhouettes and the subtle hues of pastel shades.
Pink lovers have an appreciation for the beauty found in subtlety, recognizing the power of understated elegance. Through their fashion choices, they effortlessly showcase their nurturing and empathetic personalities, using clothing as a means to express their innate warmth and care for others. With every delicate touch and every gentle hue, they paint a portrait of femininity that is both captivating and inspiring.
---
Black: The Timeless Elegance of Mystery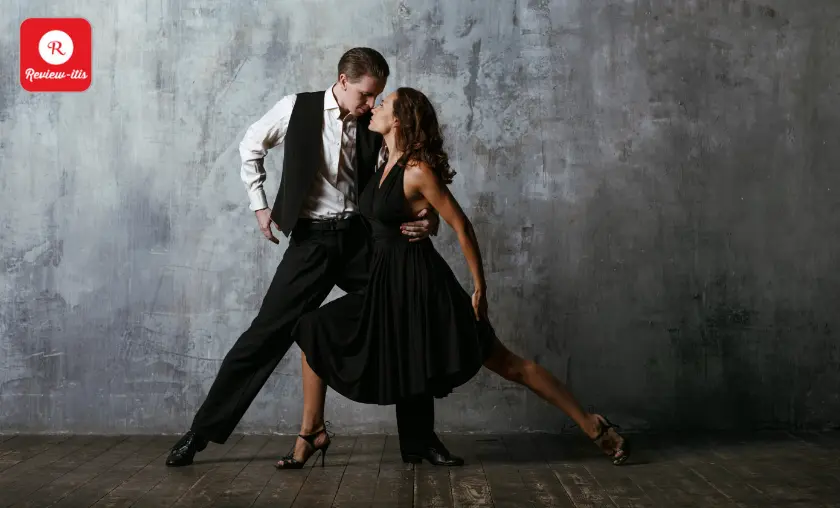 Black, the embodiment of elegance, sophistication, and mystery, holds an unparalleled allure in the realm of fashion. It exudes an undeniable sense of power and authority, capturing attention wherever it goes. Individuals who favor black often possess an innate sense of style, appreciating the timeless beauty found in monochromatic looks. They are drawn to fashion pieces that epitomize sleekness, offering a polished and effortlessly chic aesthetic.
Black lovers understand the remarkable versatility of this color, effortlessly transitioning from casual to formal attire with ease. Their fashion choices reflect their desire for sophistication as they masterfully navigate the art of making a statement through understated elegance. With each impeccably curated outfit, they captivate the world around them, showcasing their innate ability to exude an aura of refined allure that never goes out of style.
---
Conclusion
Our favorite colors hold the key to unlocking not only our fashion preferences but also our inner selves. They act as a portal, granting others a glimpse into our personalities and desires.
Whether we find ourselves irresistibly drawn to the fiery passion of red, the soothing tranquility of blue, the vibrant freshness of green, the infectious optimism of yellow, the captivating allure of purple, the gentle expression of pink, or the timeless sophistication of black, our fashion choices become a canvas through which we reveal the intricate facets of our being.
By understanding the profound meanings associated with different colors, we gain the power to curate wardrobes that authentically reflect who we are at our core. Fashion has become an art form, enabling us to express ourselves and convey our true essence to the world. So, let us embrace the language of colors, enhance our self-expression with each carefully chosen garment, and embark on a journey of sartorial authenticity.
To read more similar articles, click here.
Thanks for visiting our Website. If you appreciate our work, kindly show us some support in our comments section 🙂