As the year draws to a close, the anticipation of New Year's Eve parties fills the atmosphere with an electrifying buzz. With a fresh chapter just waiting to be written, it's the ideal moment to revel in celebration and bid adieu to the past year with flair. The task of selecting the perfect attire for a New Year's party may seem daunting, but fret not!
In this comprehensive guide, we've got you covered with expert advice that covers everything you need to know, ensuring you'll be dressed to impress at the festivities. From decoding formal elegance to embracing casual chic, we'll equip you with the insights and tips to confidently navigate the world of party fashion.
Table of Contents
What to Wear at a New Year's Party
---
Formal Elegance:
When it comes to upscale New Year's parties hosted at lavish venues, formal attire is the name of the game. Gentlemen, it's time to suit up in a classic tuxedo or a meticulously tailored suit. Pair it with a crisp dress shirt and a dashing bow tie to exude timeless elegance. Conversely, ladies can unleash their inner glamour with stunning cocktail dresses or captivating floor-length gowns.
Complete the look with statement jewelry that dazzles and a chic clutch to hold your essentials. Remember, the devil is in the details – ensure your shoes are polished, your hair is immaculately styled, and your makeup remains minimalistic, letting your natural beauty shine through. By paying attention to these fine points, you'll undoubtedly master the art of formal perfection at your New Year's extravaganza.3
---
Semi-Formal Sophistication:
Semi-formal attire strikes a harmonious balance between the worlds of formality and casualness, making it an incredibly versatile choice for New Year's parties held in a variety of settings. Consider donning a tailored blazer paired with dress pants and a crisp dress shirt for gentlemen aiming to strike the perfect balance.
Enhance the ensemble with a stylish or charming bow tie to add that touch of refinement. As for the ladies, the options are aplenty – whether it's a sophisticated jumpsuit, a tasteful skirt or dress matched with a chic blouse, or even dressy separates, the key is to exude elegance.
Choose accessories that perfectly complement your outfit, and opt for comfortable yet fashionable shoes to complete your semi-formal look. Remember, when it comes to semi-formal attire, confidence, and poise are the ultimate accessories that will make you shine throughout the night.
---
Casual Chic:
If you find yourself attending a more laid-back New Year's party, casual attire provides the perfect opportunity to achieve a relaxed yet fashionable look. Gentlemen can opt for tailored trousers or dark jeans paired with a tasteful dress shirt or a cozy sweater. Conversely, ladies have the flexibility to choose a stylish blouse or a comfortable sweater to pair with jeans or a skirt. Add trendy accessories that enhance your overall look to elevate your casual ensemble.
However, it's important to remember that dressing neatly is key, even in a casual setting. Avoid overly casual clothing such as t-shirts and sneakers, and instead, opt for attire that exudes a touch of sophistication while maintaining a laid-back vibe. You'll confidently rock your casual attire at the New Year's festivities by striking the right balance.
---
Themed Extravaganza: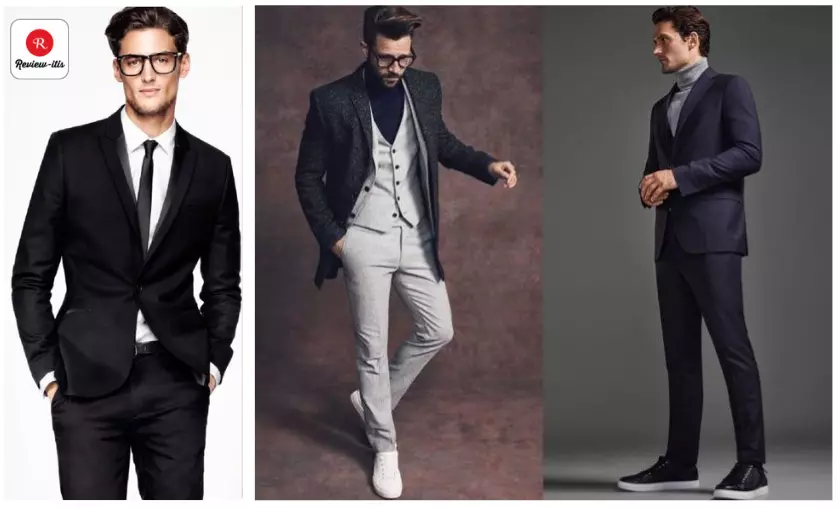 Themed New Year's parties have witnessed a surge in popularity and for good reason. Whether you find yourself at a retro throwback, a mysterious masquerade, or a sophisticated black-tie affair, adhering to the suggested dress code is paramount for fully immersing yourself in the celebratory ambiance.
Take the time to research the theme well in advance and carefully curate your outfit to align with its essence. Themed parties offer a splendid chance to unleash your creativity and revel in the joy of fashion. Embrace the theme wholeheartedly and allow your outfit to radiate personality and vibrancy.
Remember, themed New Year's parties are an opportunity to let your unique style shine and create unforgettable memories.
---
Glitter and Glamour:
New Year's parties are an embodiment of glitz and glamour, where the opportunity to shine brightly is irresistible. Embrace the allure of the occasion by incorporating sequins, metallic fabrics, and shimmering details into your outfit.
For gentlemen, infuse a touch of subtle sparkle through accessories like a dashing sequined bow tie or a sophisticated metallic pocket square. Conversely, ladies can radiate with captivating splendor in a stunning sequined dress, a shimmery top paired with an elegant skirt, or by adorning themselves with glittering jewelry that catches every eye.
It's important, however, to strike a delicate balance and avoid overwhelming your ensemble with excessive sparkle. Let your outfit exude an air of enchantment without tipping over into excess. Remember, when it comes to embracing the glitz and glamour of New Year's parties, confidence and elegance are your true shining accessories.
---
Bold Colors and Prints:
Don't hold back when it comes to embracing vibrant colors and eye-catching prints for your New Year's party attire. Gentlemen, it's time to step out of your comfort zone and experiment with colored blazers, patterned ties, or even boldly colored pants paired with neutral-toned shirts. Conversely, ladies have the freedom to make a statement with a strikingly bold-colored dress or by mixing and matching separates in vibrant hues.
Infuse personality into your outfit by incorporating prints like floral, animal, or geometric patterns. Let your attire speak volumes about your individuality, and embrace the opportunity to turn heads with your bold fashion choices. Remember, New Year's parties are a celebration of new beginnings, and there's no better way to make a memorable entrance than by confidently showcasing your vibrant and unique style.
---
Classy Monochrome:
To achieve a timeless and sophisticated look, a monochrome ensemble is the way to go. Gentlemen effortlessly exude elegance by combining black dress pants with a crisp white dress shirt and a sleek black blazer. For the ladies, a chic little black dress is a classic choice, or you can opt for separates within the same color family to create a cohesive monochromatic look.
To add depth and interest to your monochrome outfit, play with different textures or incorporate accessories that provide a pop of color, allowing you to make a captivating statement. Remember, a monochrome ensemble offers a polished and refined aesthetic that never goes out of style, making it the perfect choice for a New Year's party where you want to make a lasting impression.
---
Accessory Essentials:
Accessories are an essential element that should always be noticed when it comes to completing your New Year's party ensemble, regardless of the dress code. Gentlemen, take your look to the next level by incorporating stylish accessories like a sophisticated watch, cufflinks that exude charm, and a pocket square that adds a dash of elegance. On the other hand, ladies can elevate their outfits with statement jewelry that catches the light, a fashionable clutch that perfectly complements their attire, and glamorous shoes that steal the spotlight.
Remember the power of grooming details to enhance your overall appearance – ensure your nails are well-manicured and your hairstyle is fresh, as these small yet significant touches can add an extra layer of sophistication to your look. Remember, meticulous attention to accessories and grooming truly sets apart a remarkable New Year's party ensemble.
---
Comfortable Footwear:
While maintaining a stylish appearance is crucial, it is equally vital to prioritize comfort, particularly when it comes to your footwear selection. Opt for shoes that complement your outfit and allow you to dance the night away without any discomfort. Gentlemen, consider dress shoes or loafers that effortlessly blend sophistication with comfort. On the other hand, ladies have many options, including elegant heels that exude grace, chic flats that offer both style and ease, or fashionable ankle boots that strike the perfect balance.
Remember, a confident stride is the most remarkable accessory you can wear, so ensure your footwear choice allows you to move with grace and confidence throughout the festivities. Prioritizing comfort doesn't mean compromising on style; rather, it enhances your overall experience and ensures you enjoy every moment of the celebration.
---
Confidence and Individuality:
The most essential element of your New Year's party attire transcends the clothes themselves—it's all about confidence. No matter what you choose to wear, how you own your style with unwavering confidence truly sets you apart from the crowd. Embrace your uniqueness and let your personality radiate through your outfit choices.
Remember, the most remarkable accessory you can wear is a genuine smile and a positive attitude. Confidence is the key that unlocks the door to a truly memorable and enjoyable New Year's celebration. So wear your ensemble with pride, express yourself boldly, and let your inner radiance shine through. When you exude confidence, you become a true fashion icon, leaving an indelible impression on everyone you meet.
---
Conclusion
Armed with this comprehensive guide, you now possess the knowledge to select the perfect attire for any New Year's party. Whether you're attending a formal gathering, a semi-formal affair, a casual get-together, or a themed extravaganza, there's a style that suits every occasion.
Embrace the opportunity to dress up, unleash your creativity, and have fun as you celebrate the arrival of a new year in style. Keep in mind that the ultimate goal is to wear what makes you feel confident and comfortable, allowing you to bid farewell to the old year and warmly welcome the new one.
So go ahead, make a fashion statement, and let your outfit reflect your vibrant spirit as you embark on an unforgettable journey into the year ahead.
---
To read more similar articles, click here.
Thanks for visiting our Website. If you appreciate our work, kindly show us some support in our comments section 🙂